Vivo has recently patented a new smartphone with an absurdly-looking reverse notch. The report has come to Android Updated courtesy of Letsgodigital.
Notches have been a matter of debate for ages now. How about a reverse notch?#vivo #notches #android #smartphones #trendingleaks #Vivoreversenotch pic.twitter.com/drmIw2lMgf

— Mukul Sharma (@stufflistings) May 15, 2019
The patent was filed mid-2018 by Vivo Mobile Communications with the WIPO (World Intellectual Property Office). The patent was published in the Global Design Database on 14 May 2019. The 14 patent sketches show two Vivo smartphones, both have a reverse notch.
With the first telephone model, the camera system is placed in the middle, with the receiver in between. This design is very similar to the aforementioned Huawei smartphone. The rear houses a double camera that is placed vertically on the left side of each other. The bottom also seems to offer space for a 3.5mm headphone connection.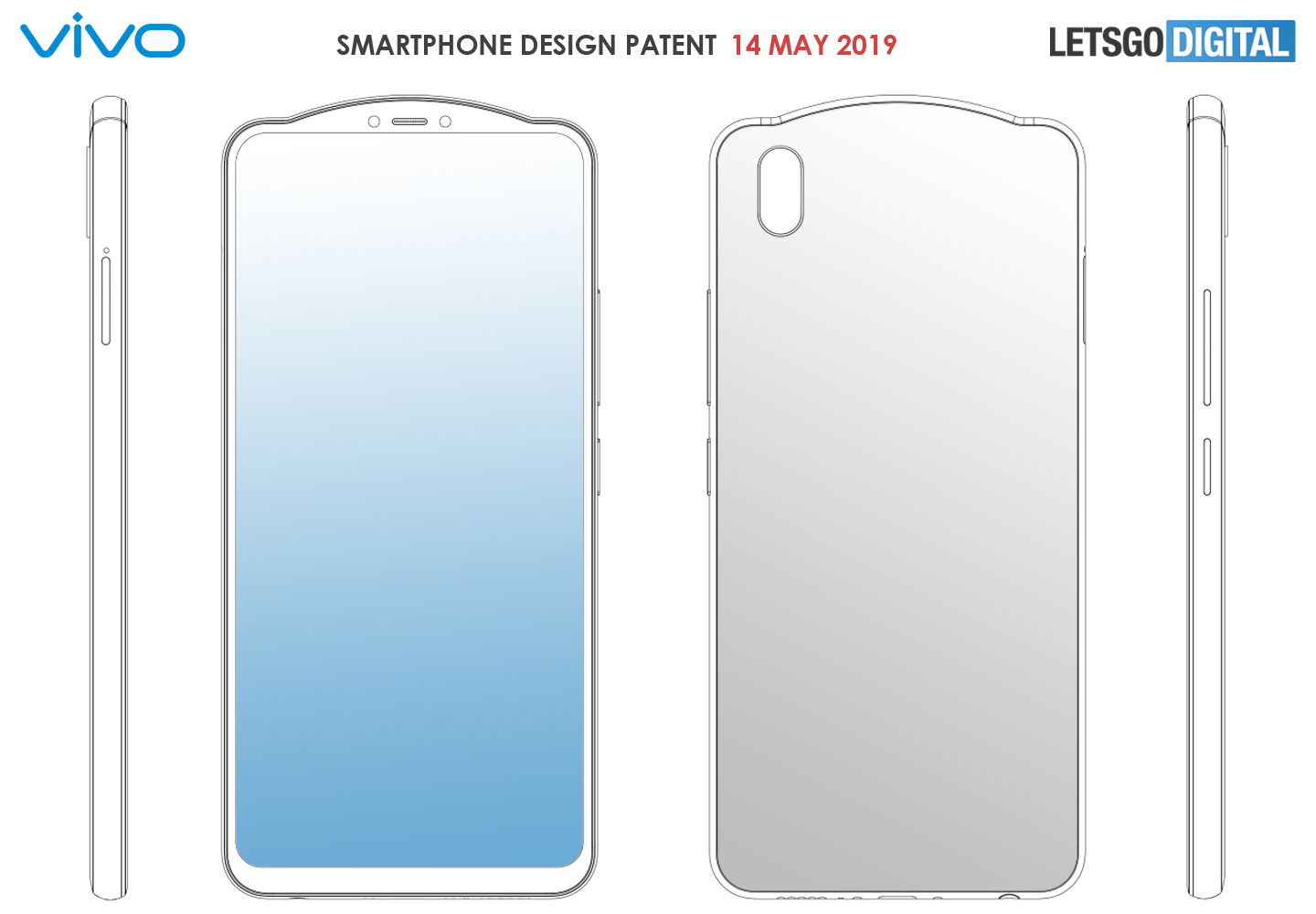 The second design shows many similarities with the first model. With this variant, the front cameras are placed a little further apart, in other words, a double reverse notch has been applied. These bulges are placed slightly apart, making the design look like a frog. This so-called Vivo frog smartphone has a dual camera system similar to the first mentioned at the rear.

Both Vivo smartphones are budget/midrange models, as the design suggests. The devices seem to be aimed at young people. Whether Vivo actually intends to design such a smartphone design remains difficult to predict, but there is a good chance that smartphones with a reversed notch will be introduced in the coming period.
Although there are as yet no smartphones available with such a notch solution, the Asus ZenBook S13 was announced early this year. This is a laptop with an inverted notch above the screen. It, therefore, seems likely that in the future mobile phones will also be announced with such a design.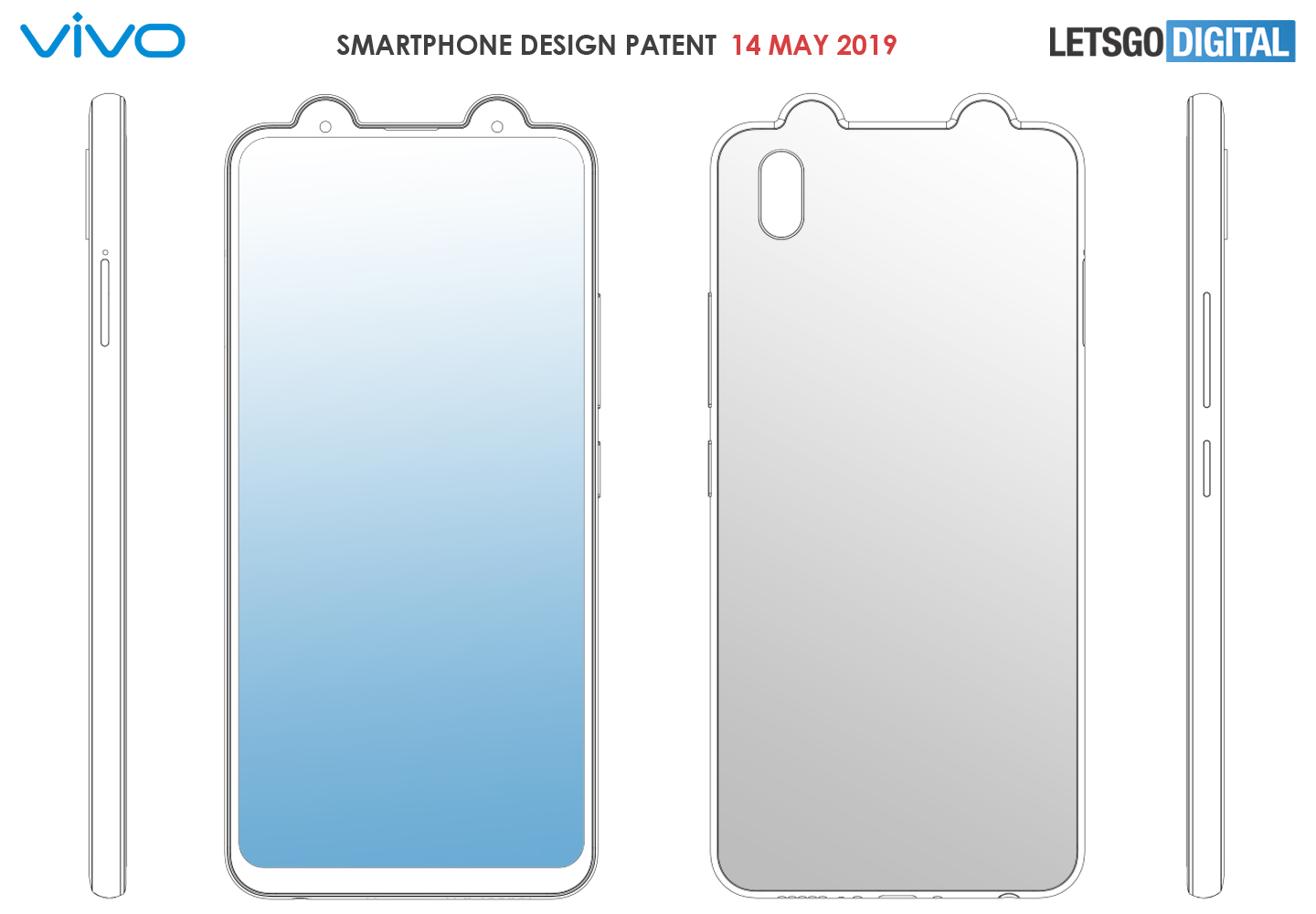 Innovative Vivo smartphones
The young Vivo is part of BBK Electronics, which also includes promising Oppo and OnePlus. Vivo has profiled itself as an innovative company, last year it was the first manufacturer to introduce a smartphone with a full-screen design. The Vivo NEX was also the world's first smartphone with an in-display fingerprint scanner and an extendable camera system.
At the end of last year, the Chinese manufacturer once again attracted attention by announcing the Nex Dual Display. A telephone with a large screen surface on both the front and back, making the selfie camera superfluous.
Vivo has already developed several innovative smartphones, whereby an alternative to the controversial notch has been sought. It certainly does not seem impossible that Vivo also sees a future in the recently patented design.