Oppo has filed the trademark for two smartphone apps dubbed the Oppo Find Me and the Oppo Find U. The report has come to Android Updated courtesy of Letsgodigital.
On May 6, 2019, various trademark applications were submitted by Guangdong Oppo Mobile Telecommunications. The applications were submitted from Spain to the EUIPO (European Union Intellectual Property Office), through an intermediary Domingo Galletero Company.
This Alicante-based company has often acted in the name of Oppo, Domingo Galletero Company recorded a series of brand names for the new Reno smartphone line-up last month. This company was also responsible for the Oppo Find Z application earlier this year.
Featured articles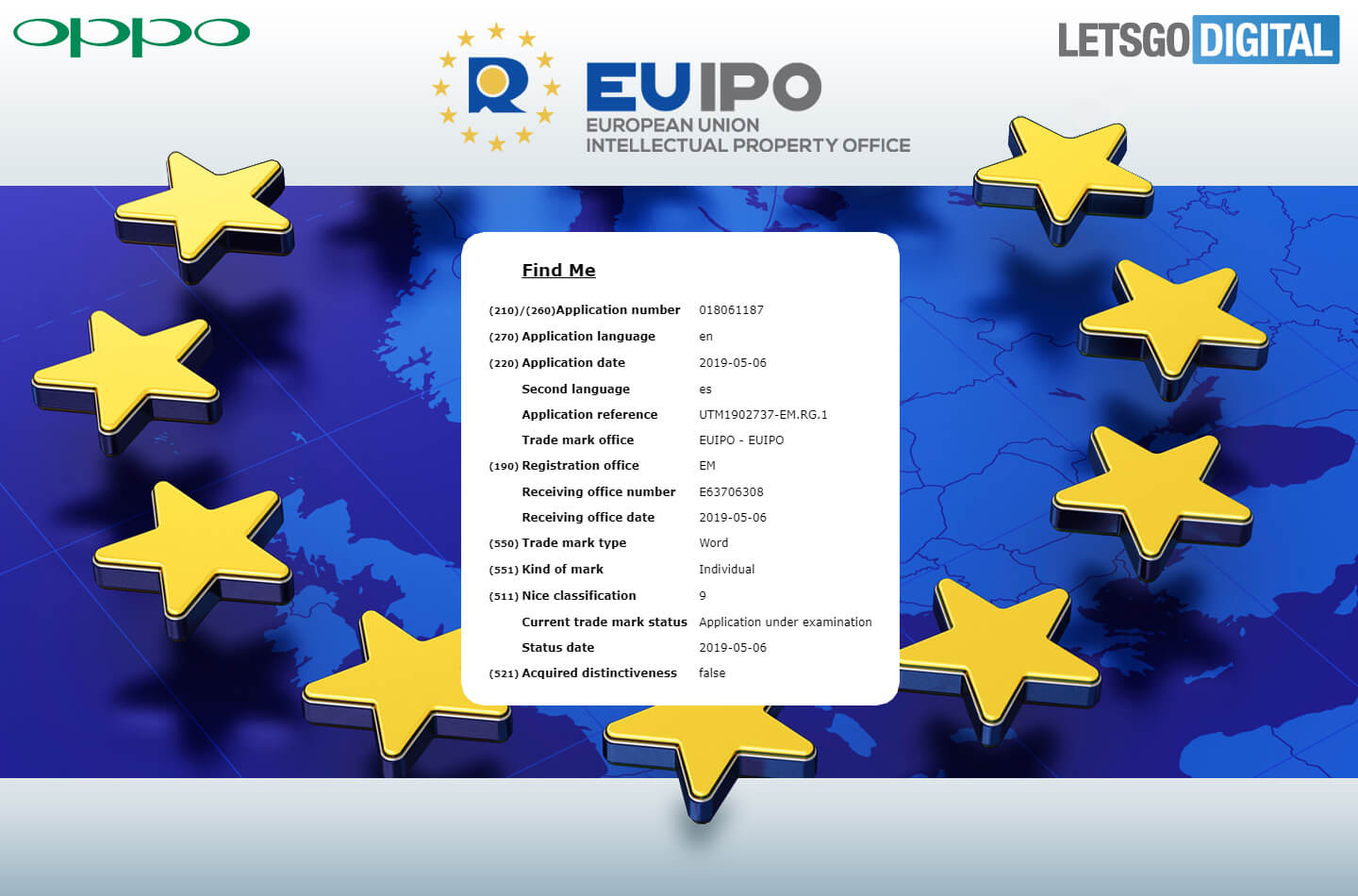 This time the company applied for brand name protection for the names Find U, Find Me and Find More. All three applications are categorized as Class 9. An extensive general description has been added, which unfortunately leaves some questions open.
Oppo trademark description : Tablet computers; Computer programs, Smartphone software; Smartwatches; Smartglasses; Interactive touch screen terminals; Humanoid robots with artificial intelligence; Wearable computers; Gesture recognition software; Virtual reality game software; Biometric scanners; Facsimile machines; Navigational instruments; Wearable activity trackers; Smartphones; Cases for smartphones; Protective films adapted for smartphones; Cell phone covers; Cell phone straps; Keyboards for smartphones; Speakers.
We are traditionally used by Oppo to place the high-end smartphones within the Find series. The latest model was launched last June, the Oppo Find X. Whether we can expect a Find smartphone again in June this year is still unknown. Finally, the Chinese manufacturer has just launched its new Reno smartphone series.

Although the description does say 'smartphones; cell phones', it is quite possible that this is not a new device, but a new app. For example, the description also says 'software applications'.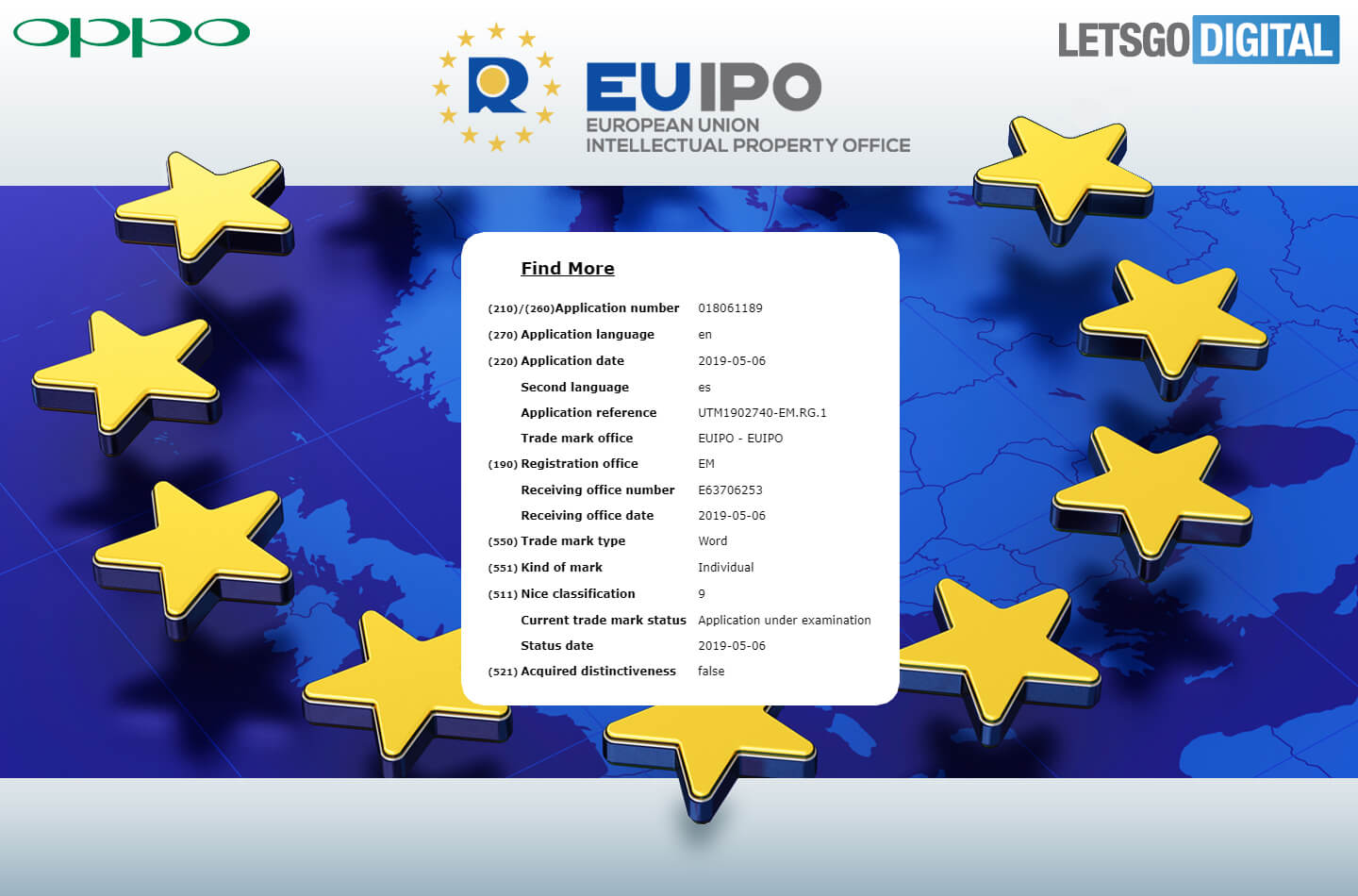 Oppo may intend to launch a new app that should make it easy to track your smartphone. For example, Samsung has the 'Find My Mobile' application. Oppo also offers a similar service, but this is done through Google Find My Device. It is therefore quite possible that the company intends to launch its own application.
View the trademark for Oppo Find U, Find Me, and Find More here.