Samsung has launched a bunch of new Galaxy Themes for the devices which currently run on Android 9 Pie.
The company has filed the patent for the same. The report has come to Android Updated courtesy of Letsgodigital.
It is possible that Samsung has more changes in its wallpaper smartphone app, including a name change. The Korean manufacturer has filed a trademark with the USPTO (United States Patent and Trademark Office) for the name Samsung Galaxy Themes. To date, the official name has always been Samsung Themes, without 'Galaxy' in between.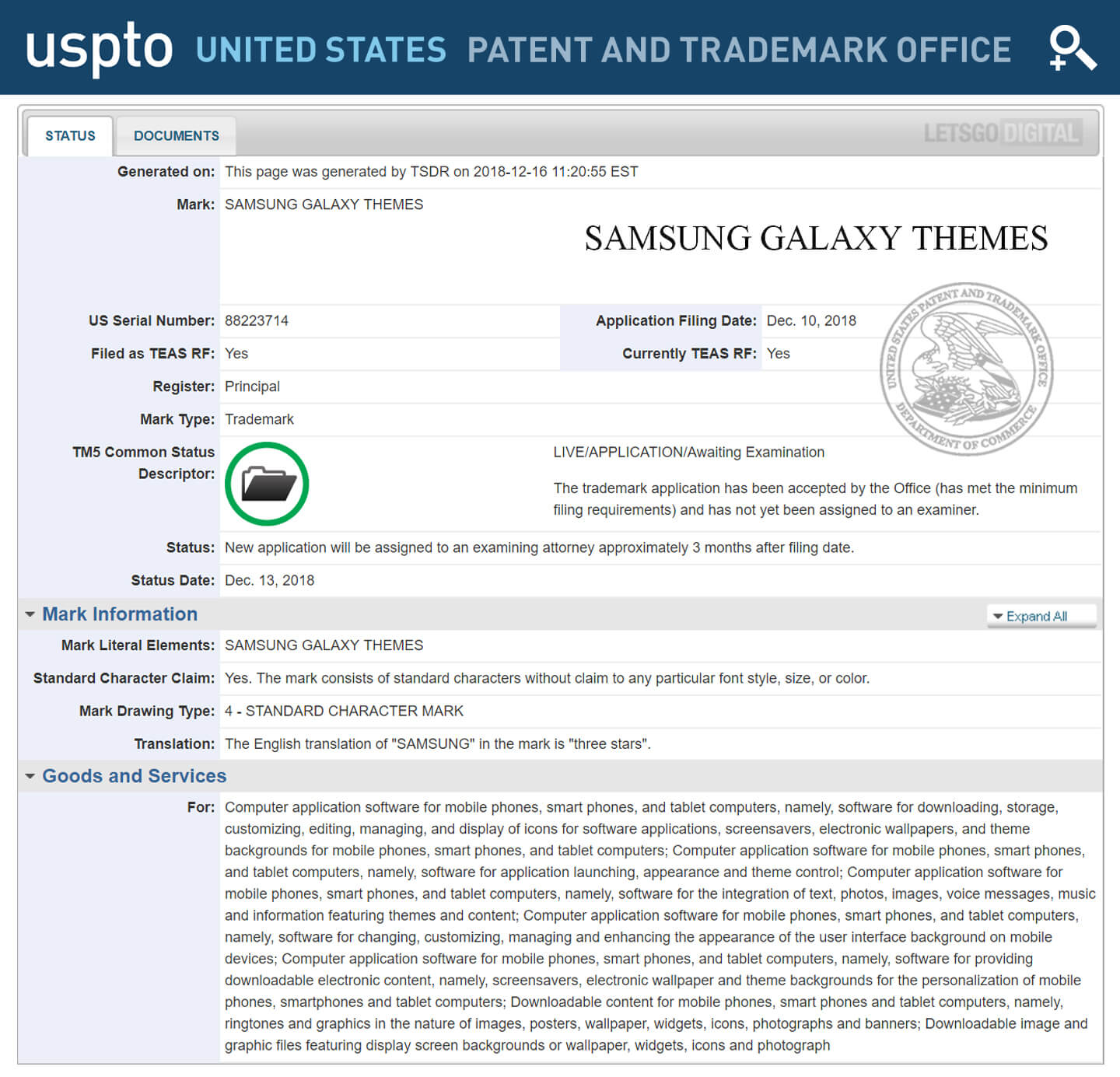 The trademark was filed on 10 December 2018 by intermediary Diane J. Mason of San Francisco (California), who acted on behalf of Samsung Electronics.
The Samsung Galaxy Themes trademark is categorized as Class 9 and is described as 'computer application software for smartphones, including downloading, saving, editing, editing and managing display icons, screensavers, wallpapers and theme backgrounds'.
[better-ads type="banner" banner="6347″ campaign="none" count="2″ columns="1″ orderby="rand" order="ASC" align="center" show-caption="0″][/better-ads]
It is possible that Samsung will announce the name change and any function changes at the time of the MWC 2019, end of February 2019. The Galaxy S10 series will also be unveiled at this annual fair.
View the trademark for Samsung Galaxy Themes here.
What are your thoughts on the upcoming Galaxy Themes? Do let us know in the comments section down below. Also, do not forget to subscribe to Android Updated. To do so, just tap the bell icon at the bottom of your device screen.