LG is reportedly working on launching a new 3D camera smartphone. The company has already filed the patent for the same.
The report has come up courtesy of Letsgodigital.
LG Electronics filed a patent with the WIPO (World Intellectual Property Office) in April 2018. The patent entitled "Mobile terminal and method for controlling the same" was published on November 29, 2018, and builds on a previously filed patent with the Korean Intellectual Property Office (KIPO) and the USPTO (United States Patent and Trademark Office).
The technical patent describes a smartphone with multiple cameras and a laser sensor on the back of the device. The laser sensor radiates light, the depth can be calculated to a subject on the basis of the reflected light. The 3D camera then records multiple frames, which are combined into one 3D photo.
The cameras are placed in a matrix or stereoscopic configuration. In the enclosed images, only the stereoscopic device is shown. Two cameras side by side with a 'light device' in between, in this case a laser sensor. The patented 3D camera technology from LG can also be used for face recognition or eye recognition.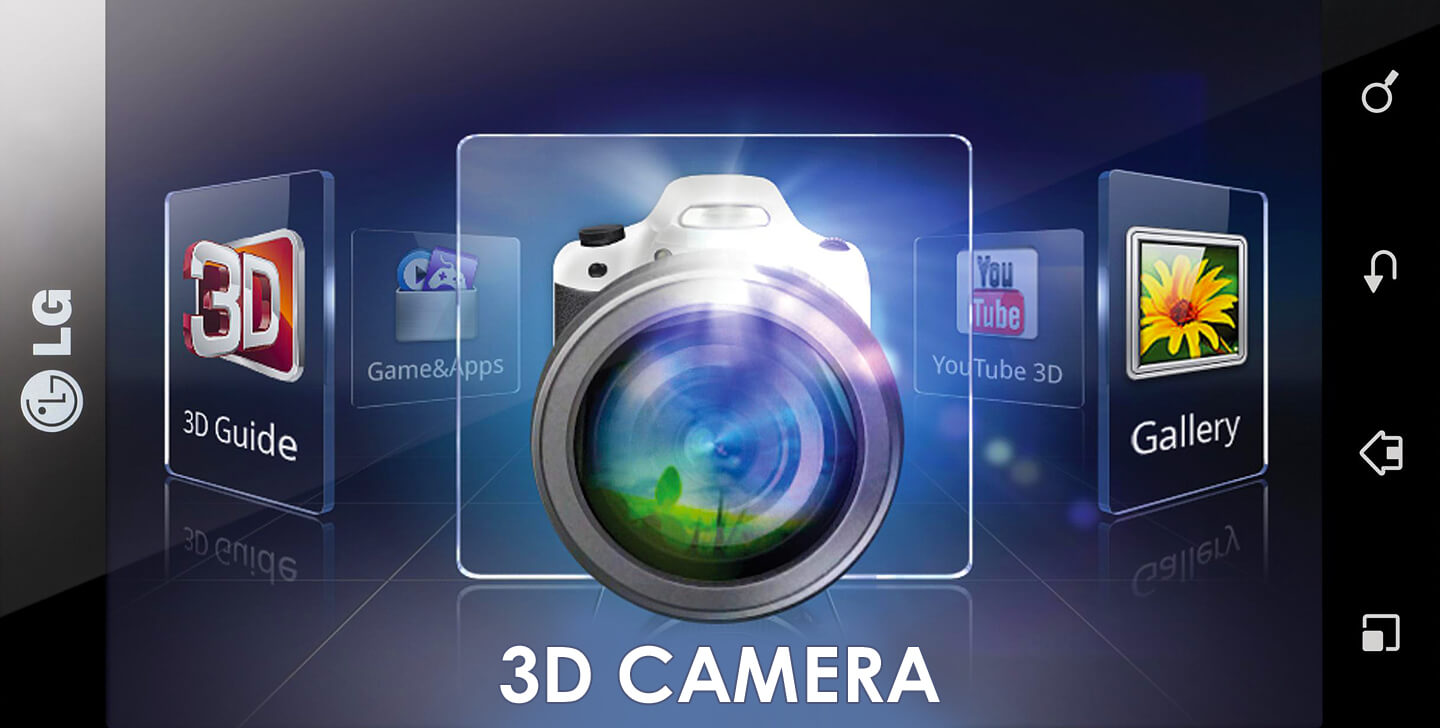 LG smartphone with a 3D 

camera
It is not the first time that LG is working on a 3D smartphone. In mid-2011, the Korean smartphone manufacturer released the Optimus 3D. This Android smartphone was able to capture 3D photos with a resolution of 3 megapixels. 3D videos were recorded in HD resolution. Apps could also be displayed in 3D. This mobile phone was later also followed by the LG Optimus 3D Speed and the Optimus 3D Max. That same year, the similar HTC Evo 3D was announced.
Nowadays the mobile camera sensors have been improved in such a way that the quality of a 3D photo from the past and the present can not be compared with each other. It is possible that the market is now ready and that we will encounter this function in more smartphones in the (near) future.