Samsung Display filed a patent at the USPTO (United States Patent and Trademark Office) at the beginning of last year. The patent entitled 'Display Device' was published on November 20, 2018, and describes a foldable Samsung smartphone with a folding phone design.
The patent describes the entire manufacturing process of the foldable phone. Extra attention is paid to the unique hinge, which allows you to open and close the phone. The patented Samsung phone has a hinge with a hinge spring and a gear.
The housing is slightly curved so that the back is reminiscent of the banana telephone. However, the flexible display is completely straight when you unfold the device, the screen is pulled as it were. This causes the display to lie down a bit of the housing. In the middle the display is supported, so the touch sensitivity does not suffer from this.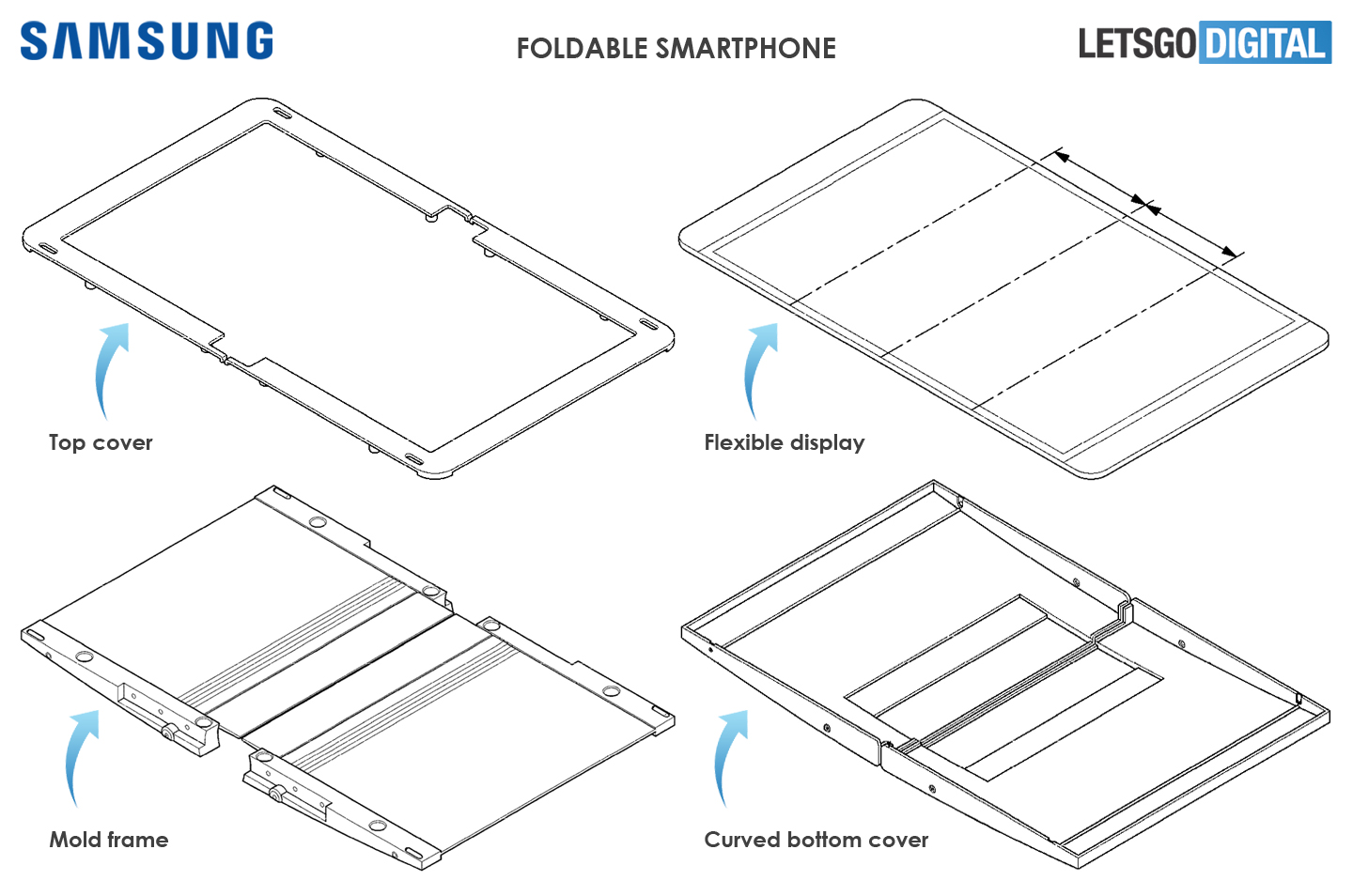 Due to the bulging of the housing, there is less pressure on the flexible display when the device nods inwards. The angle at which the display bends is much larger, and damage that can occur in the long term due to frequent bending can be prevented.
By the way, Samsung seems to have mastered this problem, because at the Developers Conference Justin Denison, when he showed the Samsung foldable phone to the public, said that the Infinity-Flex display can be bent and folded 'hundreds of thousands of times' without any problems. to become.
The Korean manufacturer has already established several foldable clamshell models, so there is a real chance that Samsung will ever launch a similar foldable Samsung device.
What are your thoughts on the upcoming Samsung smartphone? Do let us know in the comments section down below. Also, do not forget to subscribe to Android Updated. To do so, just tap the bell icon at the bottom of your device screen.